OUR PRODUCTS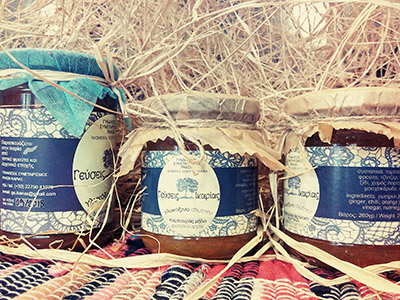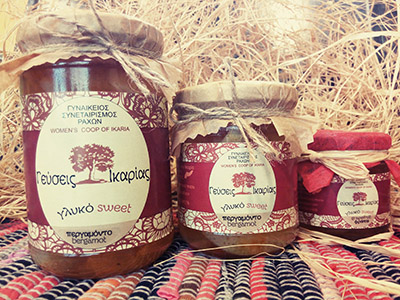 In our workshop and also at our pastry and coffee shop, that is located at the square of Christos Rachon, there is a wide variety of marmalades, spoon sweets, pickles, chutneys, herbs, woven products, wax creams, soaps, wood carvings etc.
Our recipes are a balanced mixture of old, authentic recipes and new, fresh tastes.
The packaging for our marmalades, sweets and chutneys are 380g, 260g and 120g. Our liquors come in 250ml and 100ml bottles.
Very soon the work for the preparation of our e-shop will be completed so you'll be able to order online. We will be happy to serve you.
Meanwhile to order your favorite products, don't hesitate to call us on +30 2275 041076